Business Services Department
Our Business Services Department oversees fiscal reporting, accounting, budget allocation, purchasing, payroll, and other matters of business for Paloma ESD. Department members work to ensure that our district maintains the highest standards of fiscal integrity.
If you are a prospective or current vendor, please feel free to contact us by phone or email, and we will be happy to assist you.
Business Services Staff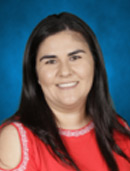 Open Bids
No open bids at this time.
RFQ's
Meeting Notifications
Financial Reports
Visit the AZ Department of Education for current financial reports: