Registration and Immunization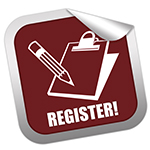 Whether you're new to the area or preparing to register a kindergartner, we're delighted to welcome you! When you're ready to get started, please bring the following documents to the front office of the school:
Your child's immunization records

Your child's original birth certificate

Proof of residency

Transcripts from a previous school (if transferring)
Open Enrollment
At this time the Paloma Elementary School District is not accepting students through Open Enrollment. All Open Enrollment spaces have been filled. If you would like to be on the waitlist for the 2023-2024 school year, please fill out the Open Enrollment Form. We will save your completed form for the remainder of the school year and contact you if space opens up.
Updated: 04/26/2023
Immunizations
Our district abides by Arizona state laws regarding immunizations for school-age children. This means your child must be current on immunizations in order to register. You can read more about Arizona immunization laws by reviewing the documents below:
You can view or print necessary forms from the list below.